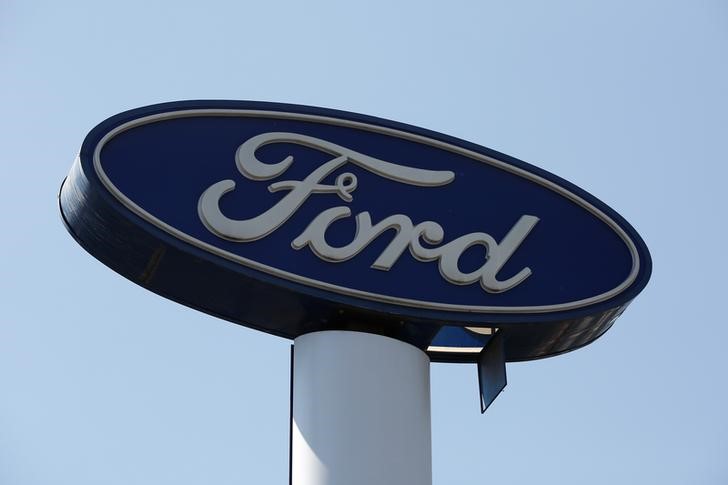 © Reuters. Sign of Ford is pictured at a car dealership in Mexico City
LONDON (Reuters) – Ford (N:F) said on Tuesday it hopes to set up a bank in Germany in the second half of the year after applying for a license in the country as part of its strategy to mitigate any risk from Britain leaving the European Union.
Ford Credit Europe (FCE) sought a German banking license, to run alongside its existing British one, last year because the future of passporting, which allows financial firms to serve the whole EU from a single base, is uncertain after Brexit.
"We anticipate that the German bank will be established in the second half of 2018," said a spokesman.
"Any reorganization of FCE's business involving finance companies depends on the outcome of Brexit negotiations."
FCE said it would keep its headquarters in Britain and that the plan would not include job losses or significant changes to where employees are based.
FCE, a wholly owned indirect subsidiary of Ford, provides financial services to dealers, retail, fleet and business customers in Britain and 11 other countries in Europe.
It said that as part of its Brexit contingency plans it may need to set up finance companies in markets where it currently has branches.
sponsoredArticle = 'div-gpt-ad-1466339494851-0';